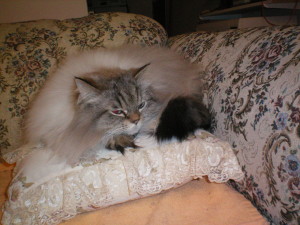 Wait, that's not me. That's my boss, looking NOT impressed.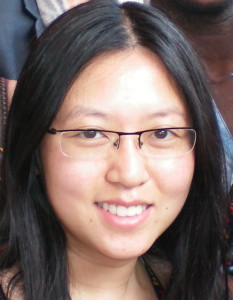 Okay, this is me.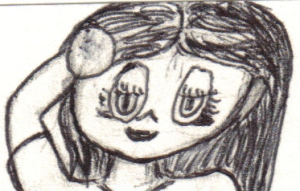 And this is me, as depicted by my husband after his first drawing class. He was going for sexy, but accidentally drew me kind of drunk, which is ironic considered my unfortunate alcohol sensitivity. *Sigh I'll never know how Hemingway felt.
I live with my husband and cat in Toronto. I'd wanted to be a writer for as long I could remember, but it took a long time before I learned to trust that little voice in my head. But here I am now, and I can't "un-friend" my passion anymore than a bird could stop flying.
In my other life, I'm an entertainment accountant, with experience ranging from royalty calculation for The Hunger Games to sales projection for The Lego Movie. On top of providing a nice little pay check to cover the various vet bills, my day job also ensures that in the happy-but-one-in-a-million-chance event that I do become a superstar, I know enough about contracts and numbers not to get ripped off. I hope.